Reviews
"We have worked with Potomac for over 10 years at numerous properties. They are extremely responsive, have assisted us with addressing complex issues with the City and with mechanical issues, and we have found their pricing to be very fair.

We continue to try and place them into our buildings whenever we get the chance."

- Executive Vice President, Property Management Company, Washington, D.C.
"I just want to say, I am really impressed how OUR ELEVATOR MEN are organized and very neat...not to mention, very polite and nice. Glad they're going to be around here awhile."

- Employee, Multi-national Church World Headquarters, Silver Spring, MD
"I sincerely appreciate having had the opportunity to work with you and Potomac Elevator and how responsive and helpful you and your team were during the installation process and now the monitoring and maintenance process."

- Manager, Operations, Professional Association, Washington, DC
Credentials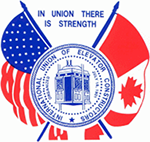 International Union of Elevator Constructors (IUEC)
As an International Union of Elevator Constructors signatory company, we maintain the highest quality standards by using only IUEC-trained, licensed elevator mechanics that understand and appreciate your business.
---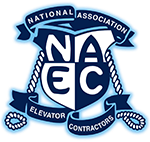 National Association of Elevator Contractors (NAEC)
We are a member of the National Association of Elevator Contractors.
---
Licensed, Bonded & Insured